M151 SPARE PARTS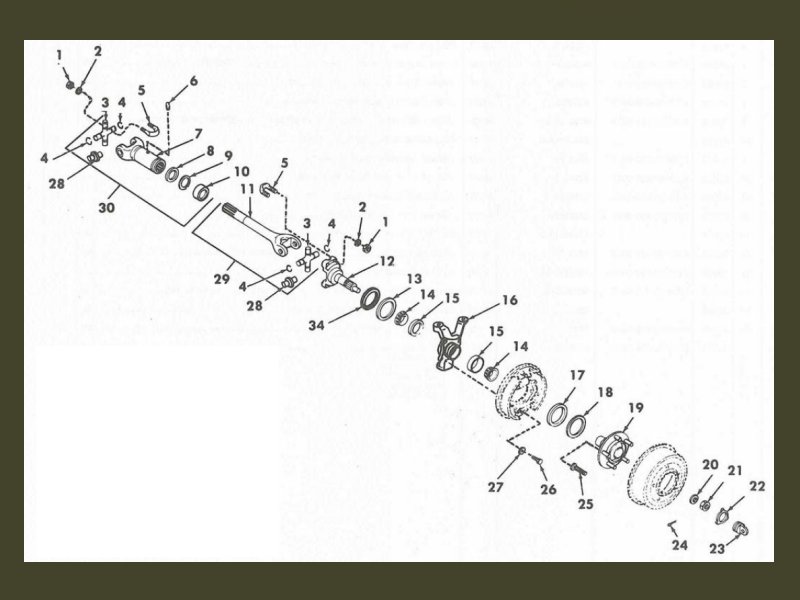 We have a limited number of M151 parts (and a few other vehicles like M35, M561). In the list (click to download) you will find the current stock. The delivery takes place after order receipt and payment. If an article is out of stock, no purchase contract is concluded.
All items are new (NOS), unless otherwise stated.
Please check the item number (P/N or NSN) with the technical manual (TM -20P or TM -34P) for your vehicle before purchasing.
No warranty, no exchange.

Wir haben in begrenzter Stueckzahl einige M151 Ersatzteile (und fuer ein paar andere Fahrzeuge, wie M35, M561). In der Liste (anklicken zum Herunterladen) findet sich der aktuelle Bestand. Die Lieferung erfolgt nach Bestelleingang und Zahlung. Sollte ein Artikel vergriffen sein, kommt kein Kaufvertrag zustande.
Alle Artikel sind vom Zustand her neu (NOS), wenn nichts anderes angegeben ist.
Bitte pruefen Sie vor dem Kauf die Artikelnummer (Teilenummer bzw. NSN) mit dem Ersatzteilkatalog (TM -20P oder -34P) für ihr Fahrzeug.
Keine Gewaehrleistung, kein Umtausch.
Price:

Download Spare Parts List (PDF): Click here / Hier anklicken
Compatibility:
| | | | | |
| --- | --- | --- | --- | --- |
| | M151 | M151 A1 | M151 A2 | |
| | Yes | Yes | Yes | |
---


We prefer SEPA money transfer within the EU or paydirekt within Germany.
We offer a discount on the purchase of five or more panels.

With the PayPal payment method, fees are charged to us.
We are sorry, there is no discount with this payment method.


Shipping costs with insurance and tracking are additional. Please contact us for a shipping quote.
All prices include 19% German VAT.
Gebr. LEHR GmbH & Co.
Dienstleistungs KG
Pappelweg 33
27308 Kirchlinteln
Germany
info [at] M151BodyPanels.eu
Phone: +49 172 768 40 78
Fax: +49 4237 942 124
EU VAT ID: DE116741330